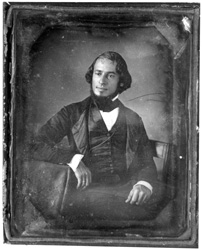 A real life 19th-century American western adventure story, Carvalho's Journey tells the extraordinary story of Solomon Nunes Carvalho (1815-1897), an observant Sephardic Jew born in Charleston, South Carolina, and his life as a groundbreaking explorer and artist.
In 1853, traveling with famed explorer John Fremont's Fifth Westward Expedition, Carvalho became one of the first photographers to document the sweeping vistas and treacherous terrain of the far American West. Carvalho, a portrait painter who had never saddled his own horse, survived grueling conditions and lack of food along the 2400 mile journey from New York City through Kansas, Colorado, Utah, New Mexico, and California. Carvalho's experience as a Jew on the western trail was unprecedented, and his experience–and his writing about it–grant a clear window into the inter-ethnic cultural exchanges that were commonplace in this period in American history. Traveling alongside mountain men, pioneers, Native Americans, and Mormons, Carvalho produced beautiful art: daguerreotypes that became the lens through which the world experienced the American West.
Carvalho's Journey draws extensively on Carvalho's bestselling 1857 memoir, Incidents of Travel and Adventure in the Far West. Voiceover recordings by acclaimed actors bring Carvalho's dramatic, funny and humanist writings to life, along with first-person accounts by John Fremont, their Native-American guides, and 19th century luminaries such as Brigham Young of Utah, with whom Carvalho had a unique audience in Salt Lake City.
The film interweaves stunning HD digital and 16mm film landscape cinematography, rare 19th century photographs and artwork, Carvalho's own surviving paintings and daguerreotypes, and interviews with scholars and artists, including modern day daguerreotypist Robert Shlaer who recreates Carvalho's original daguerreotypes on location.
Narrated by Award winning actor Michael Stuhlbarg (Boardwalk Empire, Hugo, A Serious Man). With original music by Jamie Saft (composer, Murderball).
Solomon Nunes Carvalho (1815-1897)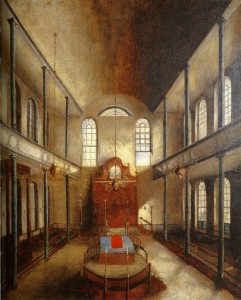 The tale of Solomon Nunes Carvalho is one of the great untold stories in American Jewish history. A Sephardic Jew of Spanish-Portuguese descent, Carvalho hailed from Charleston but lived at various times in Baltimore, Philadelphia, and New York, and traveled widely across the country.
Carvalho's professional accomplishments as a successful painter, pioneering daguerreotypist, explorer, inventor, and author were matched only by his personal ones, as a community-minded Jew, a founder of Jewish organizations in numerous American cities, and a leading participant in many of the pressing religious and intellectual issues of his day. Carvalho was a product of a singular period in American and Jewish history, when the young country was full of creativity, industry, and independent spirit, and its small community of Jews was figuring out how to fit into the larger culture while still maintaining its unique religious identity. 
In addition to his adventures in the West, the film explores the story of Carvalho's early life and education, his experimentation with the earliest forms of photography, his late career as a successful inventor and elder statesman, and, especially, his career as a portrait and landscape painter. Carvalho is almost certainly the first Jewish American photographer. 
At the time of Fremont's expedition in 1853, Carvalho, then 38 years old, was a busy artist, businessman, and active member of the Jewish community with a wife and three children. Some years earlier, Carvalho had gained prominence for his role in the United States.
When the famed explorer John C. Fremont announced that he was commissioning a photographic and artistic record of his fifth and final expedition in search of a railroad route to the Pacific ocean, Carvalho, who had recently begun practicing the new art of daguerreotyping, jumped at the chance to join Fremont.
Incidents of Travel and Adventure in the Far West
by Solomon Nunes Carvalho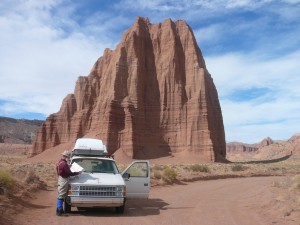 The publication of his memoir Incidents of Travel and Adventure in the Far West in 1856-1857 made Carvalho a minor celebrity. The journal is an insightful, heartfelt, and harrowing account of the Fremont expedition, and it provides an unusually rich and detailed foundation for a documentary portrait of daily life on the dangerous westward trail. Carvalho related the dramatic adventures of the group's 2400 mile, five-month journey from New York City to Parowan, Utah, which included a disastrous attempt to cross the Rocky Mountains in the deep freeze of winter. 
Traveling by stagecoach, steamer, pony, mule, and by foot, Carvalho and his fellow explorers faced tremendous obstacles, including grass fires, frigid winds, drenching rainstorms, and driving snow, but they also discovered astonishing vistas and the stunning terrain of the unexplored American West. 
As an urbane Jewish city dweller, Carvalho took great pleasure in detailing his experiences and poking fun at himself while learning to ride a horse and saddle a mule, hunt buffalo, and live off the land. He described the difficulty of hauling his cumbersome gear and making daguerreotypes in waist-deep snowdrifts, and, perhaps most challengingly, trying to maintain his commitment to Judaism while adapting to the food (horsemeat was a staple) and the extreme conditions. 
By turns amusing, absorbing, and startling, the book's narrative begins as a story of a promising and educational journey and becomes a life-or-death odyssey of near starvation, freezing limbs, and tragedy before the group reaches safety among the Mormons of Utah.
2015, USA, 85 minutes
© Down Low Pictures, LLC